We want to be an all-encompassing partner capable of leading the new generations towards the energy transition.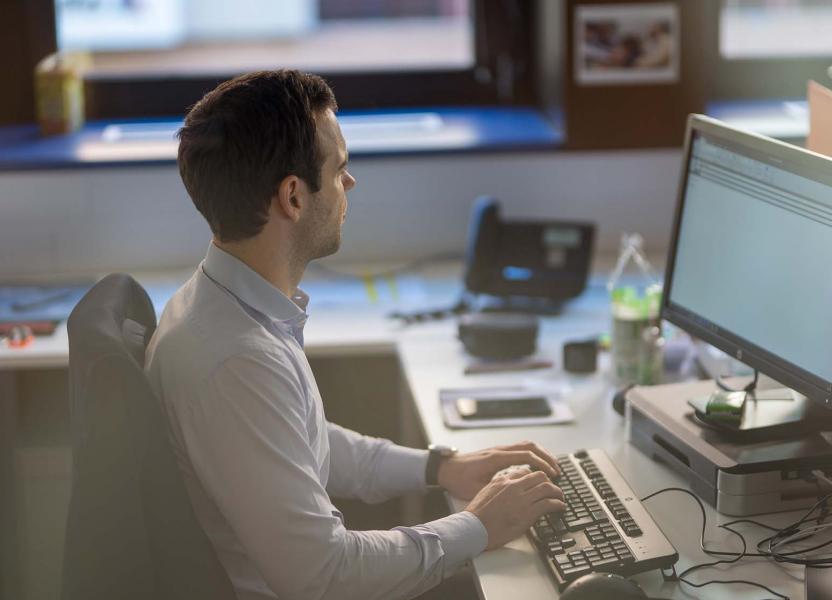 Energy efficiency
We share our expertise through our Energy Efficiency Coaching service : indeed, we have 20 years' experience in developing and designing energy efficiency solutions, and we can offer bespoke advice on how to optimise energy consumption in businesses, monitor energy flows and oversee greenhouse gas emissions.
Decarbonisation
To achieve carbon neutrality by 2050, the energy transition also means reducing greenhouse gas emissions and limiting fossil fuels.
Alperia can provide guidance on how to make your business more sustainable through a custom-built path that includes:
Defining a tailor-made climate strategy
Decarbonisation of production activities, path to a Net Zero Emission strategy
Increasing sustainability and competitiveness
So as to conform with legislations on environmental impact; meet the needs of end consumers
Being your Full Service supplier
For climate neutrality: a single partner for all products and services, providing specialist know-how
Our commitment to the territory
We at Alperia want to play a leading role in shaping a sustainable and innovative ecosystem throughout the local territories in which we operate, with the aim of safeguarding the value and well-being of the community.
For this reason, we chose to start from South Tyrol, the region where we were born, turning it into a cutting-edge Smart Region in order to facilitate synergy between urban and extra-urban territories through innovative solutions.
Through our Smart Region project, we aim to enhance a specific territory through an integrated digital infrastructure comprising public lighting, optical fibre, charging points, video surveillance and IoT sensors, which allow to optimise energy consumption by sharing saving strategies and reducing CO2 consumption.
At a micro level, our Smart City project also aims to enhance the operational performance of single cities through special smart sensors ("Smart Meters").
Our sensors can facilitate the continuous exchange of information between citizens and infrastructure by providing a vast amount of accurate and real-time data and information. Such system makes it possible to make strategic choices concerning the proper functioning of the urban network, transforming it into a sustainable environmental, economic and social ecosystem.
Agriculture is one of the most important sectors that affect local life and economy – this is why we at Alperia have also been working on Smartland.
Through Smartland, we support the work of farmers by providing them with sensors and digital tools that can optimise, automate and make several agricultural practices more sustainable, as well as safeguard water resources.
We are constantly working to reduce the use of energy derived from fossil fuels. For these reasons, we also promote electric mobility through Neogy, our subsidiary.
Electric cars eliminate CO2 emissions, decrease noise pollution and allow you to travel using clean energy that derives from 100% renewable sources – true, all-encompassing green mobility.
To make mobility even more sustainable, we are expanding our charging point network throughout the territory, which today includes 70,000 charging points in Italy and Europe, so as to reduce 700 tons of CO2.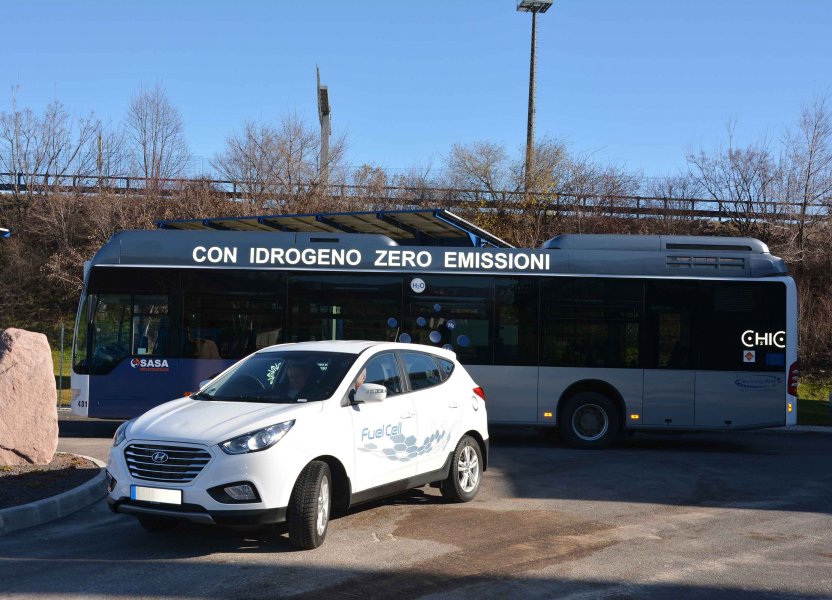 Hydrogen and alternative energy sources
Our territory boasts a long and successful history in terms of hydrogen: hydrogen electric buses have been running in Bolzano since 2013, and in 2014 fuel cell electric vehicles were introduced.
To ensure a reliable supply of hydrogen, the Institute for Technological Innovations (IIT), of which Alperia is a major partner, manages the Bolzano Hydrogen Centre, which includes a green plant for the production of hydrogen by means of electrolysis with adjoining storage, as well as the first public refuelling stations in Italy. Thanks to its participation in various EU projects (e.g. CHIC, HyFIVE, LIFEalps), the region is truly benefitting from a wealth of know-how that is becoming increasingly important.
Hydrogen will become a viable energy vector that will fill some of the gaps still present in green energy, especially in terms of energy storage, and also has the potential to reduce emissions in the so-called "hard to abate" sectors, i.e. sectors in which electrification is not easily achievable. In this way, we are not only promoting zero-emission mobility but also boosting our entire South Tyrol area, turning it into a technologically innovative territory and exemplary green region.